About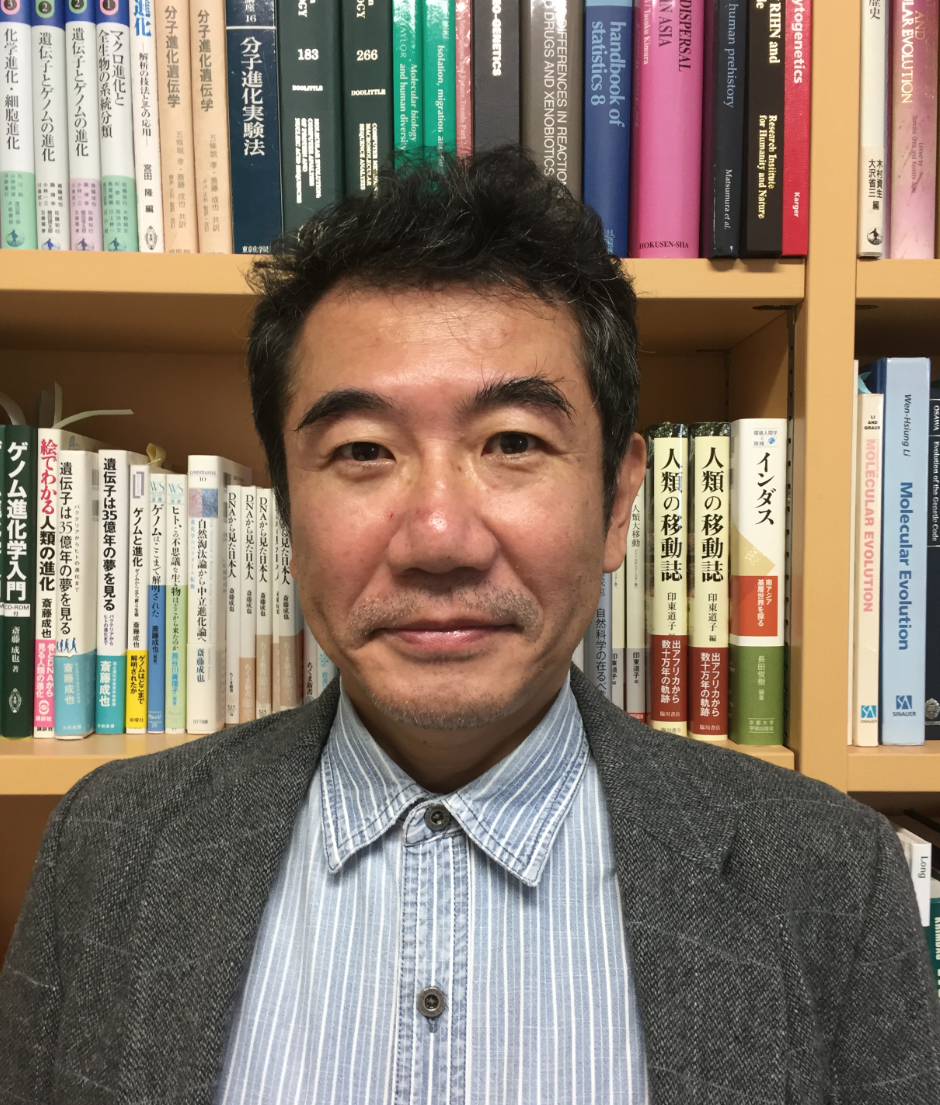 We study evolution of organisms at the genomic levels through computer analyses and genome sequencing. We are particularly interested in primate and human evolution. Themes of our study are quite diverse as follows.
# Analysis of genome evolution: We study lineage-specific highly conserved DNAs at different levels of organism groups, such as vertebrates, mammals, primates, and whole eukaryotes.
# DNA analysis of human populations: We study genetic affinities of modern humans with special reference to those in Asia. We are also involved in various ancient genome analyses of human remains.
# Development of nucleotide sequence analysis methods: We developed new system MISHIMA which can multiply align many bacrterial genome-size sequences.
# Other themes: blood group gene evolution, duplicated gene evolution, and analysis of introgression between closely related primate species.

Saitou Naruya (2013) Introduction to Evolutionary Genomics. Springer.
---
February 17th, 2018
Exactly 50 years ago, today in 1968, Dr. Motoo Kimura, then Head (later Professor) at Division of Population Genetics, National Institute of Genetics, published
one paper titled
"Evolutionary rate at the molecular level" in Nature, vol. 217, pp. 624-626. In this paper, he proposed "the Neutral Theory" that is now the core of the modern evolutionary theory.

To celebrate the 50th anniversary of the Neutral Theory proposal, SMBE2018 was held in Yokohama, Japan.
What's new
April 2019

Dr. Kairat Dossybayev and Dr. Gulnur Zhunussova joined Saitou Lab as post-doc fellow. They are both from Kazakhstan.

April 2019

Dr. Inoue Jun joined Saitou Lab from OIST.

February 2019

Ms Alba Bossoms Mesa, MS course student joined Saitou Lab as visiting student. She is from Spain.

July 8th-12th 2018

SMBE

annual meeting will be held in Yokohama, Japan this year. Prof. Saitou is one of organizing committee members.
Jun 2nd 2018

We will have special symposium to celebrate over 50,000 Google Scholar citations of Saitou & Nei's (1987) neighbor-joining method paper at National Institute of Genetics. Twenty researchers will present their studies.
Books
February 14 2014

Saitou N. (2013) "Introduction to Evolutionary Genomics" Springer. Go to book website