About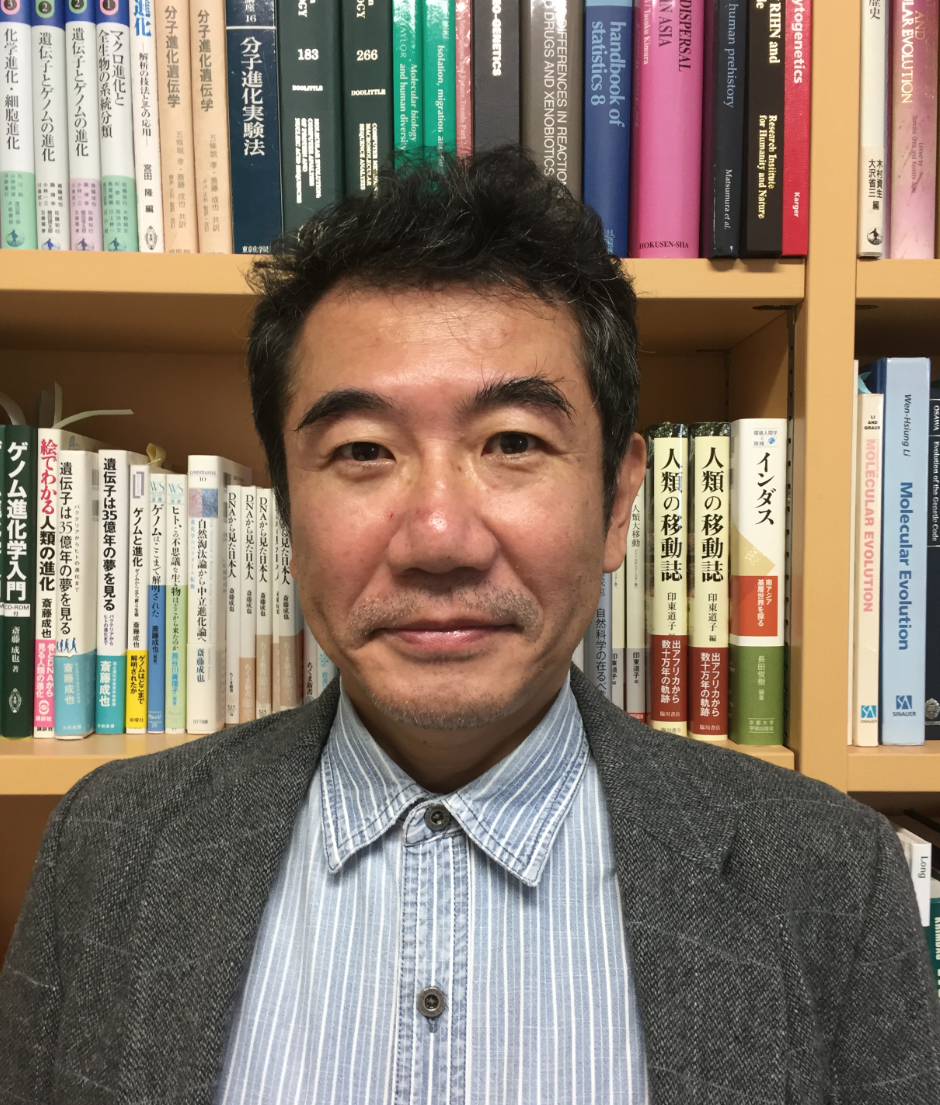 We study evolution of organisms at the genomic levels through computer analyses and genome sequencing. We are particularly interested in primate and human evolution. Themes of our study are quite diverse as follows.
# Analysis of genome evolution: We study lineage-specific highly conserved DNAs at different levels of organism groups, such as vertebrates, mammals, primates, and whole eukaryotes.
# DNA analysis of human populations: We study genetic affinities of modern humans with special reference to those in Asia. We are also involved in various ancient genome analyses of human remains.
# Development of nucleotide sequence analysis methods: We developed new system MISHIMA which can multiply align many bacrterial genome-size sequences.
# Other themes: blood group gene evolution, duplicated gene evolution, and analysis of introgression between closely related primate species.

Saitou Naruya (2013) Introduction to Evolutionary Genomics. Springer.
What's new
July 8th-12th 2018

SMBE

annual meeting will be held in Yokohama, Japan this year. Prof. Saitou is one of organizing committee members.
November 11th 2017

Prof. Saitou gave an invited talk "First Sundaland People and their relationship with Denisovan and East Asian."at "The Landscape of Genetic Variants in Asian Founder Populations - from Near to Far East" in Kochi, Kerala, India.
November 7th 2017

Prof. Saitou gave an invited talk "Distance Matrix Methods for Reconstruction of Population History."at " Mahalanobis D2 and Later Developments in Understanding Population Relationships & Structure" in Kolkata, India.
October 31th 2017

Dr. Masatoshi Matsunam & Prof. Saitou's paper was published in Data in Brief (advance online). Go to Journal website.
September 13th - 15th, 2017

Prof. Saitou gave an invited talk "Emergence of conserved noncoding sequences in primate genomes." at "Evolution in the time of genome architecture (EMBO Workshop)" in Naples, Italy.
Books
February 14 2014

Saitou N. (2013) "Introduction to Evolutionary Genomics" Springer. Go to book website